Benefits of the Wim Hof Method
Learning how to practice the breathing, ice bath, and own-mind control unlocks a plethora of both mental and physical health benefits
Control your mind & discipline

• Conquer fear

• Practice eustress

• Establish routine

• Break bad habits

• Sense of achievement

• Boost confidence

Improve mental health

• Relieve stress

• Boost willpower

• Deal with depression

• Burnout recovery

• Improve concentration

• Boost endorphins

Improve physical health

• More sustained energy

• Better sleep

• Workout recovery

• Improve metabolism

• Boost immunity

• Cardiovascular health

Relief from chronic health conditions

• Migraines

• Arthritis

• Asthma

• Fibromyalgia

• Autoimmune disease

• And more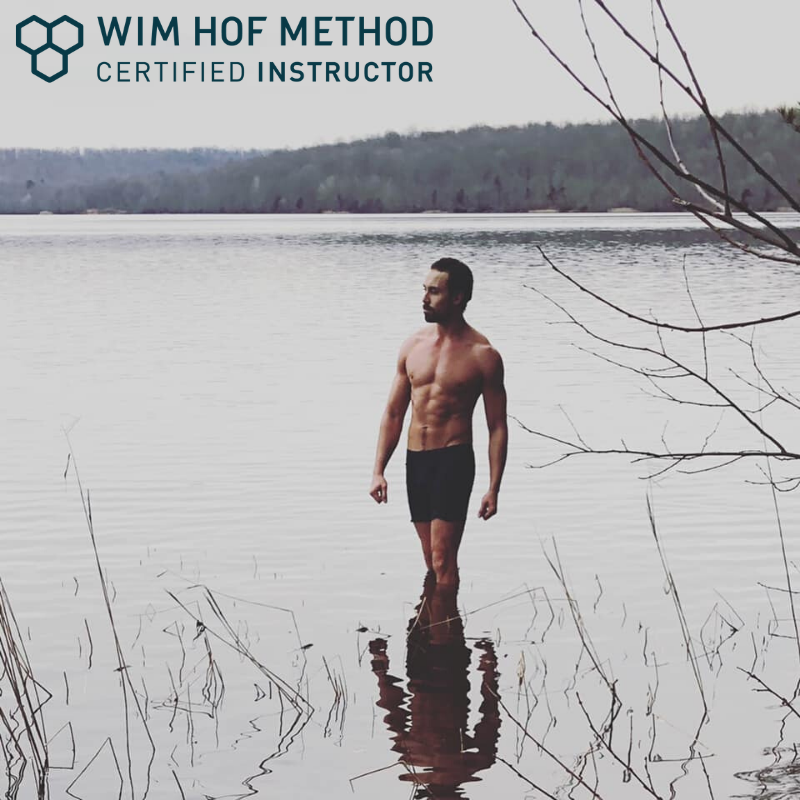 Wim Hof Workshops by Dan Jacobs
Dan is a certified Wim Hof Method Instructor as well as an RYT-200 Yoga Alliance Certified Yoga Instructor leading Wim Hof Method Workshops in Miami, Connecticut, and Las Vegas.
Meet Dan
1. Mindset

Cultivate a strong & positive mindset by committing to a daily WHM practice.

2. Breathing

Harness the power of the breath to go past perceived limits & dig deep into your physiology.

3. Cold Exposure

Blast of your comfort zone and release happy hormones, increase focus, & strengthen the cardiovascular system.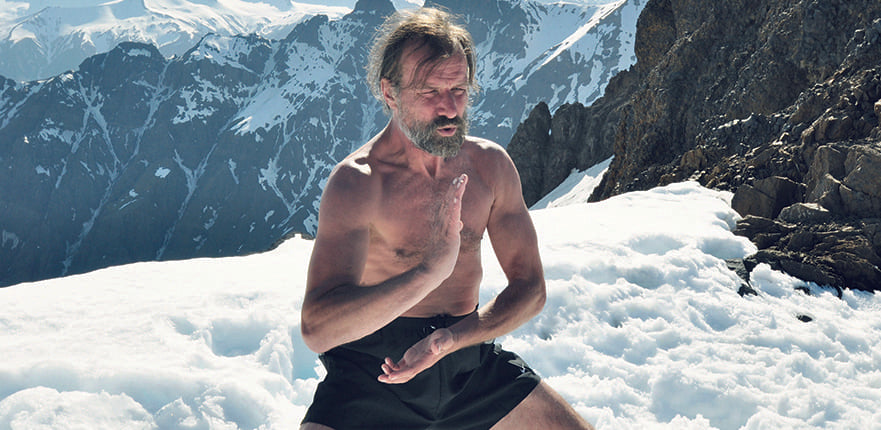 What is the Wim Hof Method?
Meet the Dutchman behind the method, learn the benefits of it, and discover the science that backs it up.
Learn More
FAQs
What is the Wim Hof Method?

The Wim Hof Method is a technique developed by Wim Hof, also known as "The Iceman." It combines breathing exercises, cold exposure, and meditation to improve physical and mental health.
What are the benefits of taking an ice bath?

The benefits of taking an ice bath may include reduced inflammation, increased circulation, improved recovery after exercise, and improved immune function.
What if I can't handle the cold in an ice bath?

If you believe you can handle the cold, you can; but it's always important to go by feeling. Either way, Dan will be there to guide you through the ice bath and help if you can't handle the cold.
What should I expect from a Wim Hof Method workshop with Dan?

You can expect a 60 minute yoga session to open up the muscles to improve breathing, multiple breathing sessions, a complete ice bath experience, complete explanations of the method and science behind it, food, drinks, and to join a community of like-minded people.
Is the Wim Hof Method suitable for everyone?

Yes, the Wim Hof Method is suitable for everyone. Pregnant women or those with chronic health conditions should consult their physician before attending.
How many tickets are available for each workshop?

There are 20 tickets available for each workshop.
Where and when is the next workshop?

The next workshop will take place in Miami in the spring of 2023. Subscribe to our newsletter to stay up-to-date.